Wednesday, May 13–Webster's F-16 American Pale Ale on tap in the tasting room!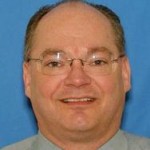 Webster Anderson collaborated with Old Ox brewers on a Falcon American Pale Ale.  This is a typical American Pale Ale brewed with Falconer's Flight hops for a light citrusy hop aroma and flavor.  Try this golden brew with a 7% ABV.  A version of this beer competed in the Spirit of Free beer 2013 and won the Gold Medal for American Pale Ales.  Webster has been a member of the NoVa Homebrew club since 2009 and has been brewing all grain beers since 2010.
The Tasting Room is open from 4:00 to 9:00 p.m. Arrive early…quantities are limited!
Food truck: Tailgater Toby