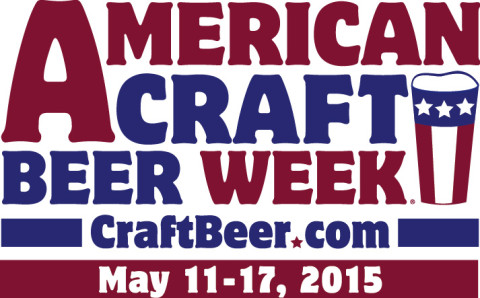 American Craft Beer Week is here!
We've invited members of our awesome home brewing community to brew their award-winning beers on our pilot system and they are ready to share them with you.
Wednesday, May 13
F-16 Falcon, American Pale Ale by Webster Anderson
Thursday, May 14
Believe in Wheat, Hefe-Weissbier by Matthew Bocknek
Friday, May 15
Mom's Little Nut Brown, English Brown Ale by Pete & Tristan Hart
Raptor IPA, American India Pale Ale by Jason Bryant
Saturday, May 16
Monkey Business, American Farmhouse Ale by Jeff Long
Sunday, May 17
Kelly's Pumpkin Ale, Pumpkin Ale by Nate Welch
We hope you will join us in celebration of American Craft Beer Week by enjoying a pint or two of these inspired brews! Arrive early … supplies are very limited.