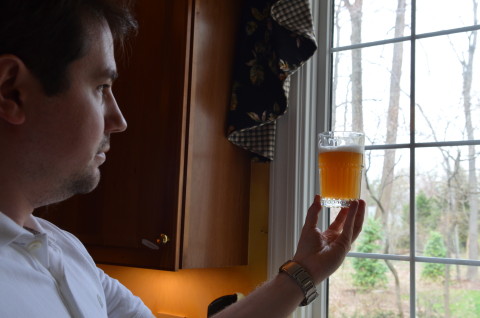 Thursday, May 14 Matthew's Believe in Wheat Hefe-Weissbier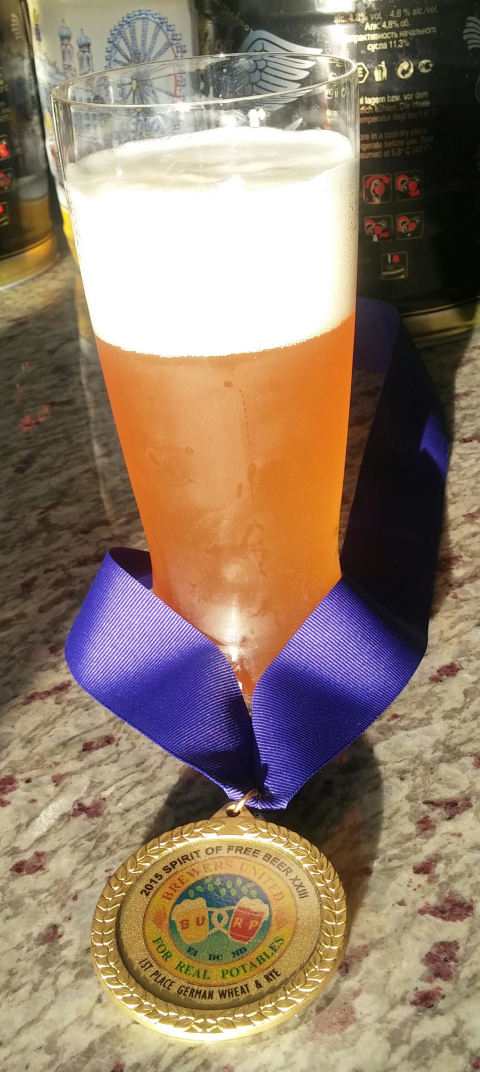 Matthew Bocknek is passionate about Hefe-Weissbier. He has been researching and brewing Hefe-Weissbier since he started brewing in his quest to produce the perfect wheat beer. Suspended yeast combined with wheat and pilsner malt gives this beer a cloudy straw yellow appearance. The balance of banana and clove notes make this a perfect warm weather beer. Matthew recently won a gold medal in German Wheat and Rye for the 2015 Spirit of Free Beer with a variation of this beer. He has been brewing with all grain since he started in 2013.
The Tasting Room is open from 4:00 to 9:00 p.m. Arrive early…quantities are limited.
Food Truck: Big Frank