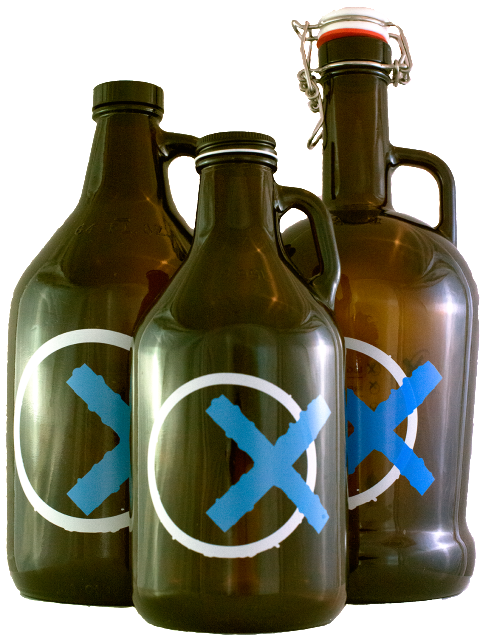 Overheard in the Tasting Room last week:
Old Ox Patron: "I want to get a grumbler."
Old Ox Team Member: "Excuse me. Do you mean growler?"
The term growler is pretty much universal for the 64 oz. version, but the 32 oz. version goes by a variety of names.
Beer history buffs report that that "growlers" (vessels to carry fresh beer home from the local pub) date back to the 1800s when the vessel was a pail with a lid. A variety of theories have been put forth as to why these pails were called growlers…
The sloshing of the beer in the pail and the escaping carbon dioxide was said to give off a growl. (Maybe that was after a fair amount of beer had been consumed AT the pub.)
The growling that took place between the bartender and the bar patron about the amount of beer that went into the pail. (The 2 qt. pail was filled with 1 qt. of beer and "head" room. The pub patron wanted more beer and less head room.)
The grumbling of the children who were sent to "rush the growler" home.
The smaller version of the growler, however, goes by a variety of names:
Grumbler
Grenade
Half growler
Howler (half growler)
Growlette
Mini growler
Whatever you call it…Old Ox offers 32- and 64-oz. growlers for "Rushing the Growler" for your New Year's celebration. We're open New Year's Eve from 11:00 a.m. to 6:00 p.m.
Find more growler history here.