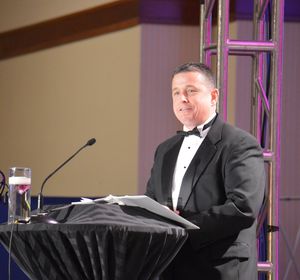 Congratulations to Loudoun County Chamber of Commerce President and CEO Tony Howard on being named the 2015 Executive of the Year by the Virginia Association of Chamber of Commerce Executives.
This award comes as no surprise to those of us at Old Ox who have benefited first-hand from the energy and enthusiasm that Tony brings to the Chamber. Under his leadership the Chamber has grown, prospered and become an outspoken advocate for all things Loudoun County. And, of course, we will never forget they way he orchestrated an evening of overwhelming support for Old Ox in the midst of a media firestorm related to an attack upon our pursuit of trademark protection.
Thank you, Tony for all you have done for Loudoun County and for Old Ox!