This brew is for Joe! A collaboration beer with Noah's recipe and Joe's finishing touches … a few more oats, a bit more chocolate and … BOOM!  Joe says he has always been drawn to the biggest, baddest beers and this is a good representation. If you don't know Joe, he is our Account Manager extraordinaire. And his Imperial Stout is silky and smooth with aromas of milk chocolate and flavors of decadent cocoa and rich espresso (65 IBU and 8% ABV). The perfect beer to toast the end of winter!
Old Ox Brewery is open Wednesdays from 4:00 to 9:00 p.m. What's special about Wednesdays?


Each Wednesday, we will feature a new beer. Here's an idea what's brewing; Nitro Red Ale, Nitro Scotch ale, Coconut Vanilla Porter, Mexican Hot Chocolate and collaboration beers brewed with home brewers from the community.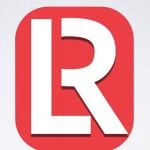 Cornhole League–toss your hat into the ring and have some fun competing with friends and neighbors. Register at Reclyfe.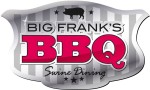 Big Frank's BBQ will be on hand to provide the food.