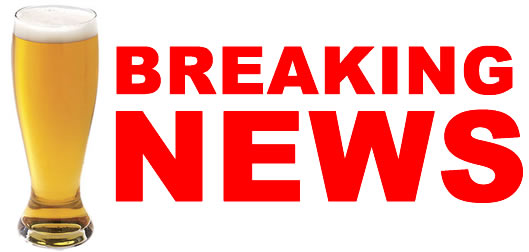 As promised, there is more big news coming out of Old Ox Brewery. We'll get to that in a second.  First, allow me to provide you with a  little background. Old Ox Brewery is a family affair, the Burns family to be specific. A father (Graham) and son (Chris) following their shared dream to brew supremely delicious beers for their community with the everlasting love, support, and sage wisdom of their wives Mary Ann (Owner of Graham) and Kristin (Owner of Chris). More on us in a future post. For now, what I would like to convey, is that we are a family of craft beer lovers that are eager to share our passion with our neighbors. (That means you.)
We realized early on in our startup journey that passion alone would not make a successful enterprise. Especially an enterprise that involves big, heavy, sharp, electrified, steam fired, glycol chilled, cauldrons of doom; a.k.a. brewing equipment.  Collectively, we have a wide range of small business expertise, years of home brewing experience, and some super fantastic beer recipes. What we didn't have was commercial brewing experience.  Experience in  areas such as safety, quality control, safety, fermentation science, safety, packaging, and safety. While these knowledge gaps might have led to an Oscar worthy Laurel-and-Hardy-esque comedy, we did not feel that they were the recipe for a smooth transition into craft brewing super-stardom.
Because of this, we knew we wanted to adopt a skilled Head Brewer into the Old Ox family.  Somebody with commercial brewing chops to complement our own experience but equally important, somebody who would fit in with the culture and attitude we are trying to cultivate at Old Ox Brewery.  It seemed like a daunting task and quite frankly the idea of finding such a person kept us up at night. How would we ever find such a person?
As it turned out, it was the easiest and most natural thing that we've done along this entire startup journey. We found somebody (actually, he found us) right in our back yard… and he exceeded all of the criteria on our wish list. We found somebody with over 14 years of commercial brewing experience. Somebody who has actively participated in and managed all aspects of brewing operations from grain to glass, so to speak. And he did it while helping a small startup brewery grow into a regional success.
So who is this local man of mystery? Wait for it… Wait for it…
He is… Kenny Allen, formerly of Old Dominion Brewing Company and currently a real swell guy. While at Old Dominion, Kenny performed basically every brewing function you can think of. He started on the packaging line, and quickly rose through the ranks, first to Brewer, then to Laboratory Manager, then Packaging Manager, and ultimately, to the position of Brew Master.
After Old Dominion, Kenny pursued an opportunity in the food science industry at Nestle. (Mmmmm chocolate.) While at Nestle, Kenny bolstered his already impressive food manufacturing skeelz with new competencies in the areas of quality control, quality assurance, lean manufacturing, and others too nerdy to mention.
Lucky for us (and you), thoughts of the perfect pint have beckoned Kenny back to the brew house.  And what better place to return to than where it all started in Ashburn, VA? And what better time to return than right now? We're incredibly excited that Kenny has chosen to join the Old Ox family. Together we know that we have the opportunity to craft some truly magnificent libations. Libations that are made in a safe (and awesome) workplace. Libations that taste the same (awesome) every time you drink them. Libations that contain only the micro-organisms (awesome micro-organisms) that we intend them to contain.
In short, Kenny is bringing the awesome to the Ox and we can't wait to bring it to you. Cheers! And stay tuned for more updates because they're coming fast and furious now!