Put Your Breast Foot Forward 5K
10.01.2022 @ 10:00 am

-

11:30 am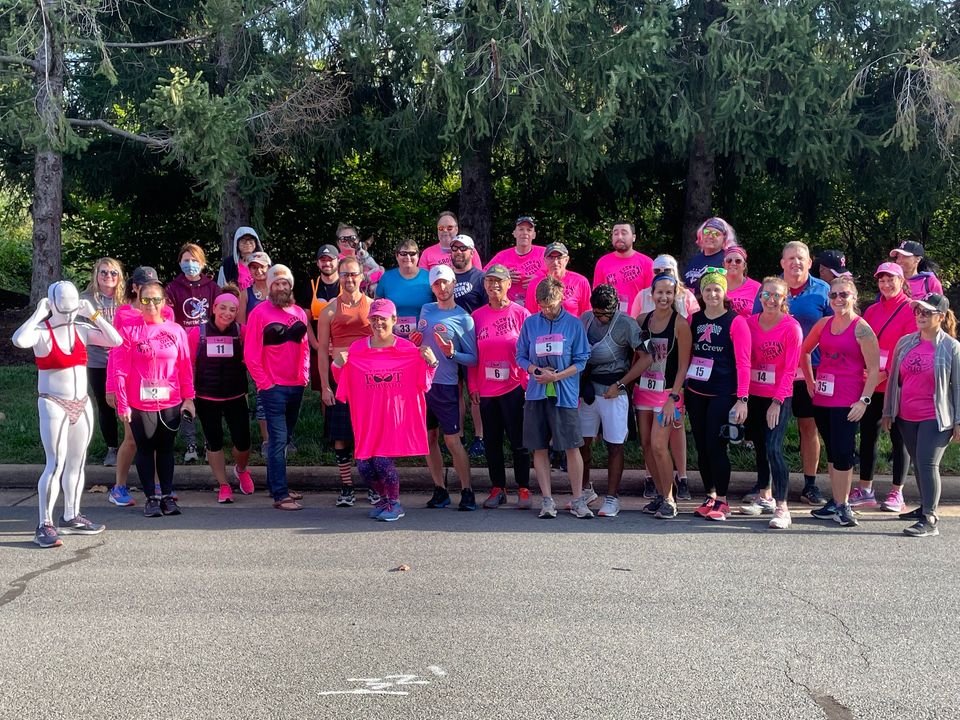 Race starts at 10:00 a.m. Packet Pick-Up starts at 9:00 a.m.
An article in Runner's World once claimed that men run 12% slower when forced to run with boobs. We set out to prove the article right while raising money for women in Loudoun County.
Ladies will donate a bra (new or used) and $10 donation.
Men (or women) who wish to participate can buy a bra for a $10 donation.
On the day of the race, men will be matched with a bra that fits and
have their cup sizes chosen randomly … just like in real life!
Once the cup size is determined the men will be fitted with water balloon "ladies" and sent out to run the 5k.
Just like in real life there is the option to augment or reduce for an additional donation.
If you would like to participate virtually, please do! You can fill your own bra and run where you are comfortable! Don't be surprised if we ask for pictures!
The donations benefit Loudoun Breast Health Network (LBHN). Through their Pink Assistance Fund or their New Beginnings Program, our donations will help the Loudoun Breast
Health Network to purchase items or assist with the various financial needs of Loudoun County Residents who are undergoing breast cancer treatment. For more information:
Click below for more information: