Perpetual Perplexity Beer Release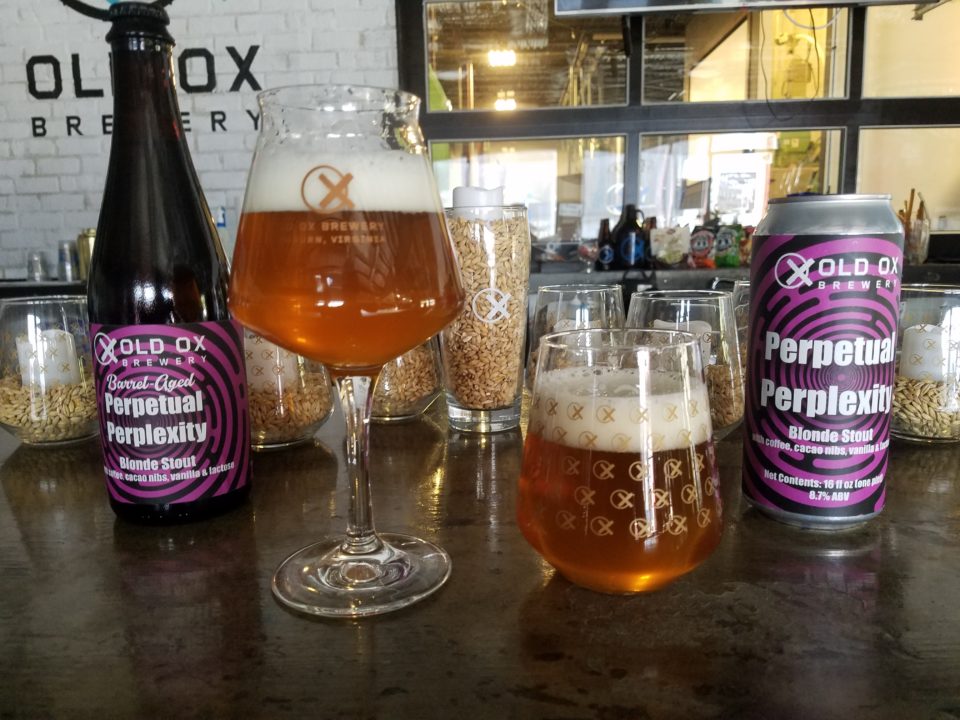 Enjoy our Blonde Stout 2 Ways!
Perpetual Perplexity Blonde Stout: ABV: 8.7%
Perpetual Perplexity Bourbon Barrel-Aged Blonde Stout. ABV: 7.8%
Enjoy this lush blonde stout…infused with the wonderful flavors of a stout–coffee, cacao nibs, vanilla–but without the dark malts that give traditional stouts their color (perplexed?). The sweet, chocolatey, vanilla-forward finish is…well…decadent!