Cooper's Cloak Belgian Quad Bottle Release
05.10.2019 @ 2:30 pm

-

10:00 pm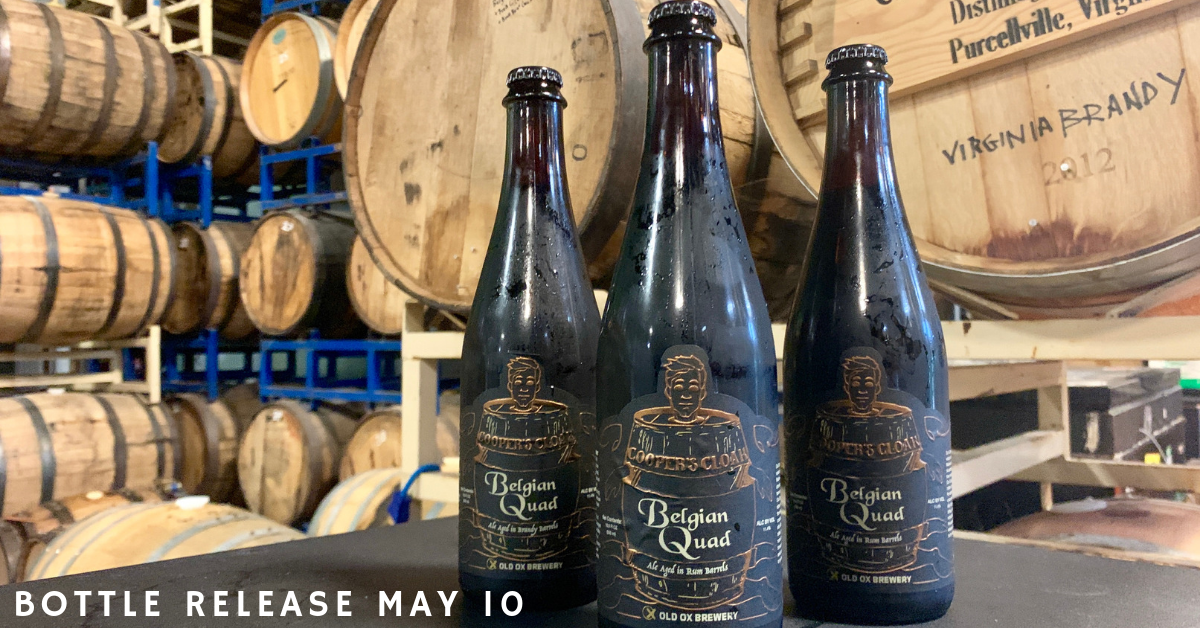 Cooper's Cloak Barrel-Aged Quad Bottle Release on Friday!
Quad you say?
Savor our Cooper's Cloak Belgian Quad, a silky brew with rich toffee, dried fruit and vanilla bean notes. Easy to drink but delivers a potent 11.3% ABV. Compare the flavor profiles of the same beer, gracefully aged for nearly a year in stainless, bourbon, brandy and rum barrels.
Enjoy all 4 variants on tap in the tasting room while supplies last on Friday, May 10. The bourbon, brandy, and rum varients will be available for purchase in bottles as well to take home to enjoy now, or to cellar and save for later! Check out our cellaring tips below. Jambalaya Bros will be here as well as Mandatory Recess rocking the house!
Barrel-aged, high ABV beers are perfect for cellaring and sharing on special occasions.
Cellar in a cool spot in your house and protect from light. A dry basement, a cabinet or a pantry will work just fine—steady cool temperatures and low light are best.
Unlike wine, you want to store upright.
How long should you cellar? Until it's just right! Buy multiple bottles and open one every six months to a year. Note how its character changes—some flavors may fade, while other flavors mature. Decide whether you want to wait another six months or enjoy immediately!