Beer and Cheese
04.27.2019 @ 1:00 pm

-

5:00 pm

$20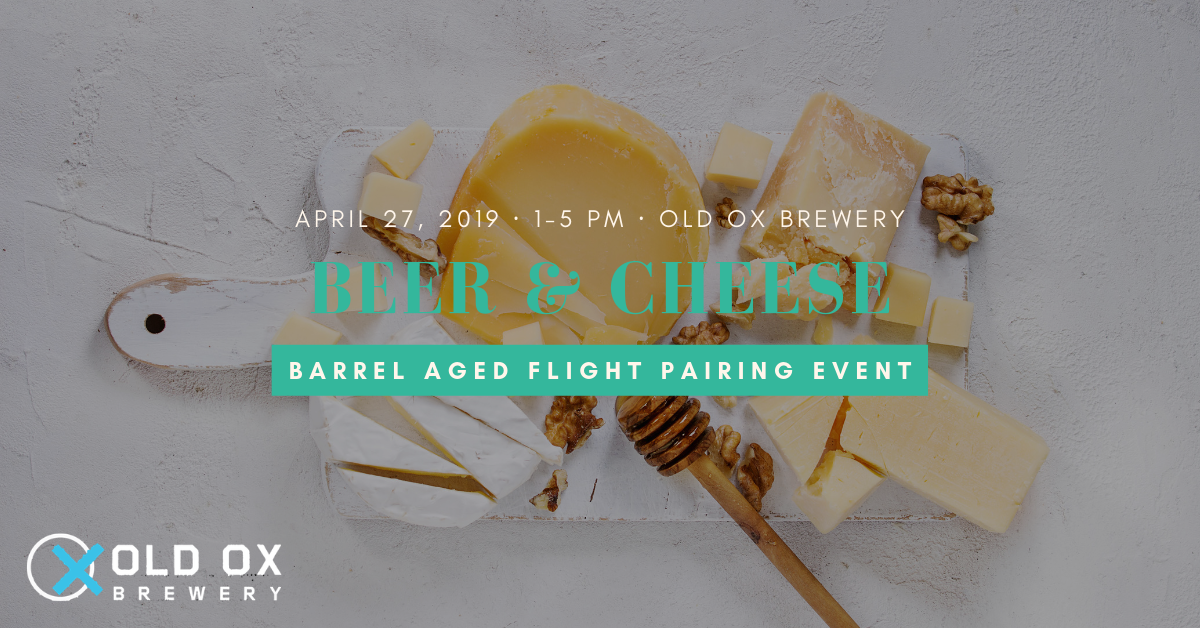 Join us Saturday, April 27 from 1:00- 5:00 p.m. for a beer and cheese pairing event!
We invited the cheese experts at Cheesetique to select the perfect pairings from their amazing collection of cheeses for our amazing collection of Cooper's Cloak Barrel Aged Belgian Quads. Your self-guided tasting includes four 4 oz. pours of different variants of our Cooper's Cloak Belgian Quad and a four specialty pieces of cheese from Cheesetique. Sip and savor while listening to Mandatory Recess. Buy your tickets here!
Beer Flight
Our silky Belgian Quad exudes rich toffee, dried fruit and vanilla bean notes that are subtly enhanced by time spent in a carefully curated selection of spirit barrels:
-Belgian Quad Base Beer
-Bourbon Barrel Aged Belgian Quad
-Rum Barrel Aged Belgian Quad
-Brandy Barrel Aged Belgian Quad 
Cheese Flight
-Belletoile (cow, France): triple creme, super-rich, mild and buttery
-Brebirousse (sheep, France): approachable flavor, but still very interesting; it has a beautiful reddish rind
-Honey Bee Goat Gouda (goat, Holland): 6-month hard-aged Gouda, dense but creamy, with just a touch of caramel/honey mellowness. Perfect for Spring!
-La Trappe Quadruppel (cow, Belgium): semi-firm, washed in Belgian Quadruppel while aging, tangy and fruity with a springy texture
-NY Flatbread crackers, dried apricots & cornichons
There are limited quantities available so grab your tickets now!