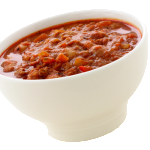 Old Ox Brewery is pleased to host the Chilly Days Chili Fundraiser in support of the Ashburn Volunteer Fire & Rescue Department. Come on out on Saturday, January 24 between noon and 4:00 p.m. and give a big thank you to those volunteers who keep us safe between 6:00 p.m. and 6:00 a.m. every day of the year.
It's easy to take the fire and rescue department for granted … until you need them. I dropped by on a Sunday afternoon (during the Packers and Seahawks playoff game–but that's another story). I met two volunteers–Kyle and Steve–who were not on duty but were at the firehouse prepping for an upcoming class. They have been volunteering for 16 and 11 years respectively.
They gave me some insight on the volunteer program. AVFRD has about 240 volunteers on the books with 125 active. (About twenty of these men and women are actually career volunteer firemen at other fire stations!) The average longevity of a volunteer is three to five years.
Six duty crews volunteer Sunday through Friday and shifts rotate on Saturday nights. So imagine instead of going home after work for a nice dinner and a little TV, you go from your day job to the firehouse. You take another "shift" where you might settle in for the night and have your sleep interrupted by a fire or an emergency medical call. And maybe more than once. If you're lucky and it was a quiet night, you get up and head for home or work at 6:00 a.m.
What is also important to note is that the standards for volunteer fire and rescue personnel and the standards for career fire and rescue personnel are exactly the same. Each volunteer goes through  a year-long training program, devoting weekday nights and weekends to course work that qualifies them to be a fire and rescue volunteer.
Why do they do it? Kyle and Steve agree that they want to "give back to the community."
Please come by and say thank you to those teachers, lawyers, mechanics, federal government employees, real estate agents and all of the other fully employed men and women who are looking after you every night of the year at the Ashburn fire departments.