Baby, it's cold outside and we have just the thing to warm you up! On Saturday, January 24 from noon to 4:00 p.m., enjoy unlimited tastings of chili graciously provided by seven Ashburn restaurants–all proceeds will be donated to the Ashburn Volunteer Fire Department.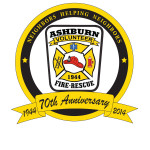 Ashburn has two stations: Station 6 in Ashburn & Station 22 in Landsdowne.
Only 60% of the AVFRD operating budget is supported by state and county funding; AFVRD must raise the rest.
It costs at least $4,500 to safely outfit a firefighter.
It costs about $500 to fill up a fire truck's gas tank.
Our thanks to participating restaurants: Alamo Drafthouse Cinema, 1757 Golf Club, Bar Louie, Buffalo Wing Factory, Finnegan's Irish Pub, Urban Bar-B-Que and The Zone. Tickets for unlimited tastings are available at the door.