Two New Creations
Nitro Black Ox
Black Ox is now on nitro! Our video shows the beautiful cascading effect as it pours…and nitrogen produces a creamier mouth feel. Lower carbonation levels make for a smooth drinking experience. Now on tap for a limited time only…it may not make it to Saturday!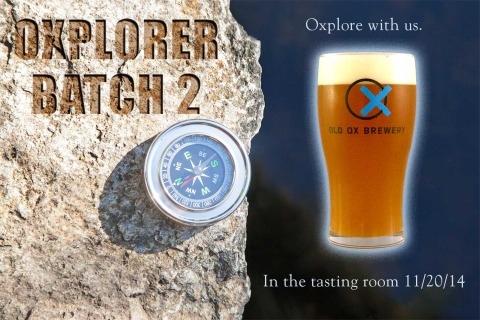 Oxplorer Batch #2 goes on tap
New Beer Alert: Oxplorer IPA – Batch 2. This batch, code named "Retro" features Willamette, Mt Hood, and Cascade hops. Remember those? They're what brewers used before Citra, Simcoe, and all them New Zealand hops were born. Stop by and get reacquainted with the classics!
Wednesday, November 26
Tasting Room Open for Growler Fills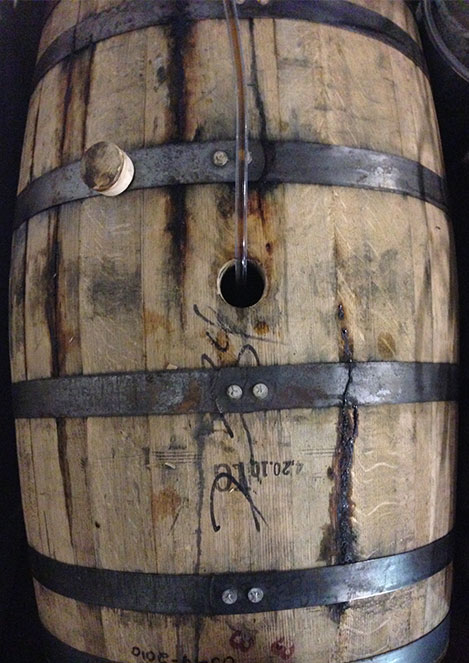 Bourbon Barrel Oxorcist
Remember the Bourbon Barrel Aged Oxorcist Pumpkin Brown Ale? It's back in the Tasting Room to help make your Thanksgiving Special…and only in the Tasting Room. This time we are allowing growler fills. Unbelievably smoooooth. One keg only…when it kicks, it's gone.
Tasting Room open for growler fills (and a pint or two) from 4:00 to 7:00 p.m.
Thursday, November 27
Happy Thanksgiving!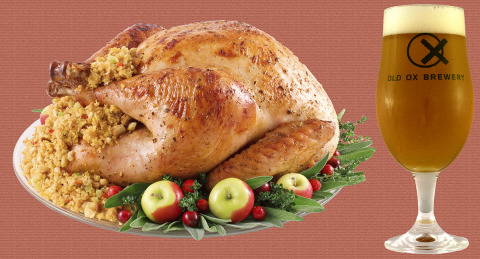 Closed Thanksgiving Day
Thanks to all of the Old Ox beer followers who have made this a special year for the Burns Family and Old Ox Brewery. Enjoy your day!
Friday, 11/28
Black Ox Friday
Open special hours: 11 a.m. to 9:00 p.m.


Black Ox Friday will feature special limited release Black Ox porters. We're still working on our parade of porters, but it could include Bourbon Barrel Black Ox, Cask Conditioned Black Ox, Coffee Black Ox on nitro, Cherry/Chocolate Black Ox, Chile/Cinnamon Black Ox, or Toasted Coconut/Vanilla Black Ox. See event listing for all the details.