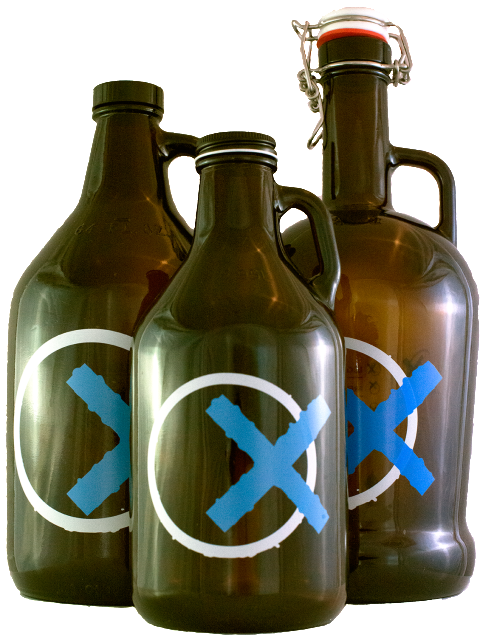 Growler Dos and Don'ts
Here are some tips from Head Brewer Kenny Allen on how to get the most enjoyment from your growler fills.
DO plan to drink beer from growlers within a week of purchase for maximum freshness (or even longer with proper care).
DO keep your growler cold and out of the sun.
DO drink in one sitting. When we fill growlers, you will notice we fill them to overflowing to make sure all of the air is pushed out. Oxygen is the enemy of fresh beer—once you open the growler, there is no way to keep the air away from the beer. Growlers of beer are like those liter bottles of soda—they don't go bad after they are open, but they do lose carbonation quickly.
DO keep your growler clean but DON'T use detergent. Rinse with hot water until it stops foaming. If your growler needs a deep cleaning; however, you will need to use detergent: fill with hot water and a small amount of detergent and shake. Rinse several times with cold water, then fill it with your least favorite beer to "recondition" it. Rinse and you are ready to go. Air dry your growler until all the moisture is gone. DON'T cap it when it is still damp.
DON'T worry if you pick the screw-top growler over the flip-top version. We carry both styles and both will keep your beer fresh—with the proper care of course!
DO enjoy your growler!