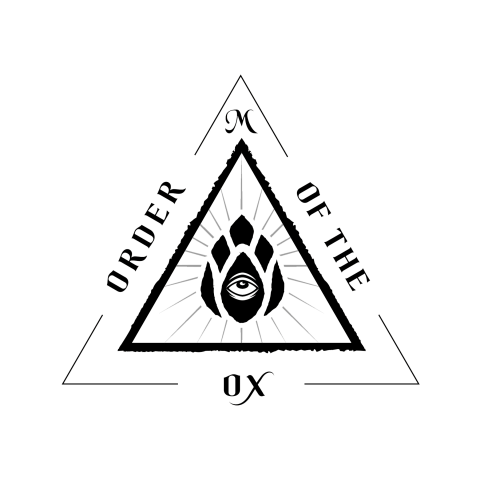 You are invited to become a founding member of the Middleburg Chapter of The Order of the Ox, a society of passionate Old Ox fans, dedicated to the relentless pursuit of convivial fellowship and exquisite beer. Each member will be assigned a number in the order the membership application was received.
We are offering a special 17-month membership fee at the reduced price of $200 (2020 club membership is $160 for 12 months).  A limited number of early bird memberships are available. 
Price: $200
August 1, 2019-December 31, 2020
Starting August 1, you will receive:
15% off full-size draft pours every day which can be applied to a tab of up to 10 guests; discount does not apply to tasters and half pints

15% off 64-oz. growler fills every day

15% off Old Ox merchandise + package beer

All discounts also apply in the Ashburn Tasting Room.

Access to a closed Facebook Group where members can communicate with each other and the brewery. We will also post brewery news for easy viewing
Available mid-September:
A personalized stoneware 20-oz. beer mug that resides in the taproom all year, and goes home with you at the end of the year

Member-only Order of the Ox t-shirt and keychain

Members-only meeting in October.
In 2020, you will enjoy:
Two beer releases available only available to members to purchase. Both bottles and draft available 

Invitation to participate in an Old Ox brew day experience

Invitation to the beer release parties for the two-member only beer releases

Annual Member Meeting
Broken mugs will be subject to a $15 replacement fee.
FAQ's
Q: Why is Old Ox starting Order of the Ox in Middleburg?
A: Our Order of the Ox Ashburn Chapter was such a huge success that we would like to create the same experience for our customers in Middleburg. This will allow us to work closely with our Middleburg customers to get their feedback on the Old Ox experimental beers we will be releasing in October, our menus and events. We are always looking for ways to enrich our customers' experience!
Q: What is the cost to join Order of the Ox?
A: The annual fee for 2020 is $150 plus VA sales tax (6%). The membership year is January 1-December 31. However, to establish Order of the Ox Middleburg, we are offering a 17-month membership for $200. This membership runs from August 1, 2019 to December 31, 2020. 
Q: What will I get with my membership?
A: You can immediately start receiving a 15% discount on all your Old Ox purchases.
Q: When will I receive my mug, key and shirt?
A: Key chains and shirts and a special Order of the Ox 20-oz. Mug with your membership number engraved on the bottom will be available mid-September. 
Q: Are all beers eligible to be consumed in my Mug Club mug?
A: Our core and seasonal offerings and any beer served in a 16 oz. pint glass is eligible to be served in your 20 oz. Mug Club mug. Specialty beers will be served in the appropriate glass; however, you will receive your Mug Club discount.
Q:  Do I have to drink beers out of my Mug Club mug?
A: No, but please note that the Mug Club mug is 20 oz. which is larger than our standard 16-oz. pint glass. If you would prefer to drink from the standard pub glass, you will receive the Mug Club discount but not the additional 4 oz. pour you would get with your Mug Club mug.
Q: When will the members-only beer be released?
A: We will be brewing member-only beers in the spring and in the fall. We will be taking input from our founding members to see what beers they would like us to brew.
Q: When is the first member meeting?
A: We'd like to welcome our founding members in October. This will give us a chance to get feedback for the special beer releases, answer questions about the Order of the Ox and hear your thoughts about the brewery. We will poll members to determine the exact date.
Q: Is membership limited?
A: Yes, we have limited the number of members to 100 individuals and each member is given a number. Numbers are assigned in the order the membership application/payment is received.
Terms and Conditions
You must be 21 years old or older to join Order of the Ox. Initial membership is for 17 months from  August 1, 2019-December 31, 2020. Membership dues are non-refundable.
Members will be assigned a number representing the order in which they join. This number can be carried over from year-to-year.
Memberships are individual and only the individual member is eligible for all the benefits of the society (except discounts can be applied to a member tab for up to 10 guests).
Special members-only beers must be picked up in person within 60 days of release date. If a member is not local to the area, please designate a "trusted friend" to pick up the beer. No refunds will be given if beer is not picked up.