Tuesdays@ Old Ox: Killer Tomato
Wednesdays-Sundays@Old Ox: Old Ox Food Truck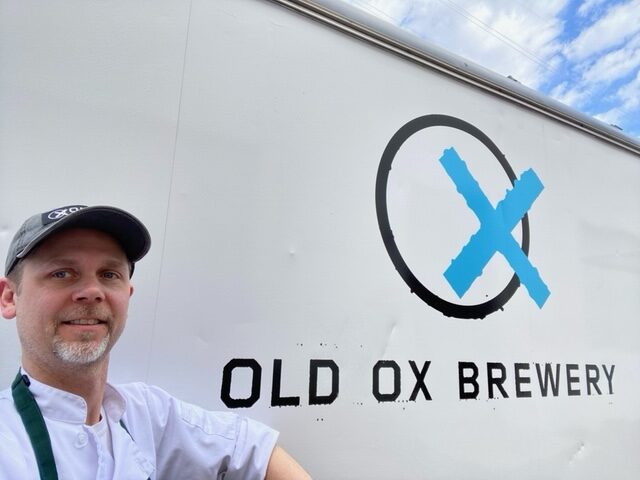 Old Ox Brewery now has our very own food truck…serving you delicious shareables, thoughtfully curated plates, sweets and a featured pairing. Kid options, too!
Here's a sample…
Shareables: Old Ox Potato with waffle fries, Golden Ox Cheese Sauce, Pretzels, Poutine, Chef's Board, Grilled Wings, Pan-Fried Green Tomatoes
Bavarian Pretzels: The Classic with Hoppy Place IPA Mustard, Holy Pimento with Pimento Cheese, Here Piggy Piggy with Pork Sausage and Golden Ale Cheese Sauce
Handhelds: Bratwurst, Braised Beef Po'Boy, Double Dog Dare Roll, Bavarian Pork Sandwich, Chick-A-Doo, Choriz-O-Yeah! Roll, and four styles of Burgers–CB, Black & Blue, Cheddar Bacon Truffle and Portobello
Sweets: Old Ox Porter Brownie & Assortment of Seasonal Treats
Look for our Beer & Food Featured Pairing–there's a new one (almost) every week
Killer Tomato Every Tuesday!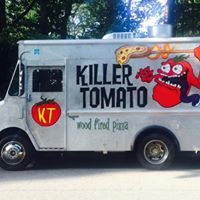 Killer Tomato is DC area's first and only MOBILE wood fired pizzeria serving Neapolitan style pizza. All pies are made to order using locally sourced ingredients, imported cheese, San Marzano tomatoes and baked in their brick oven (yes, they have a brick oven on their food truck!). The pizzas are amazing!