Prohibition Party
01.16.2020 @ 6:00 pm

-

9:00 pm

FREE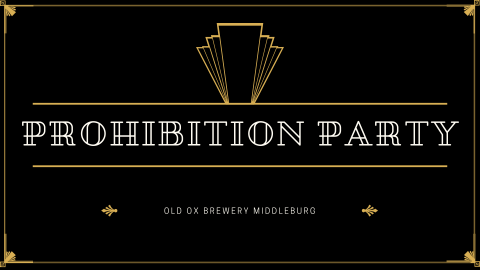 January 16th is the 100th anniversary of the start of prohibition. In the 13-year period prohibition was in effect, millions of law-abiding citizens engaged in criminal behavior. Home stills proliferated and bootlegging became commonplace. Bathtub gin and rye whiskey were the staples of prohibition—beer all but disappeared. In honor of the occasion (so glad we weren't there), we're turning Old Ox Brewery Middleburg into a speakeasy and examining the bootlegging activity in Loudoun County.
Speakers: Anne Marie Paquette, Director of Education, and Travis Shaw, Public Programs Coordinator, Mosby Heritage Area Association
Join us…there's still time to grab a quick beer before the law catches up with you!
Password: Swordfish