FestivALE Beer Release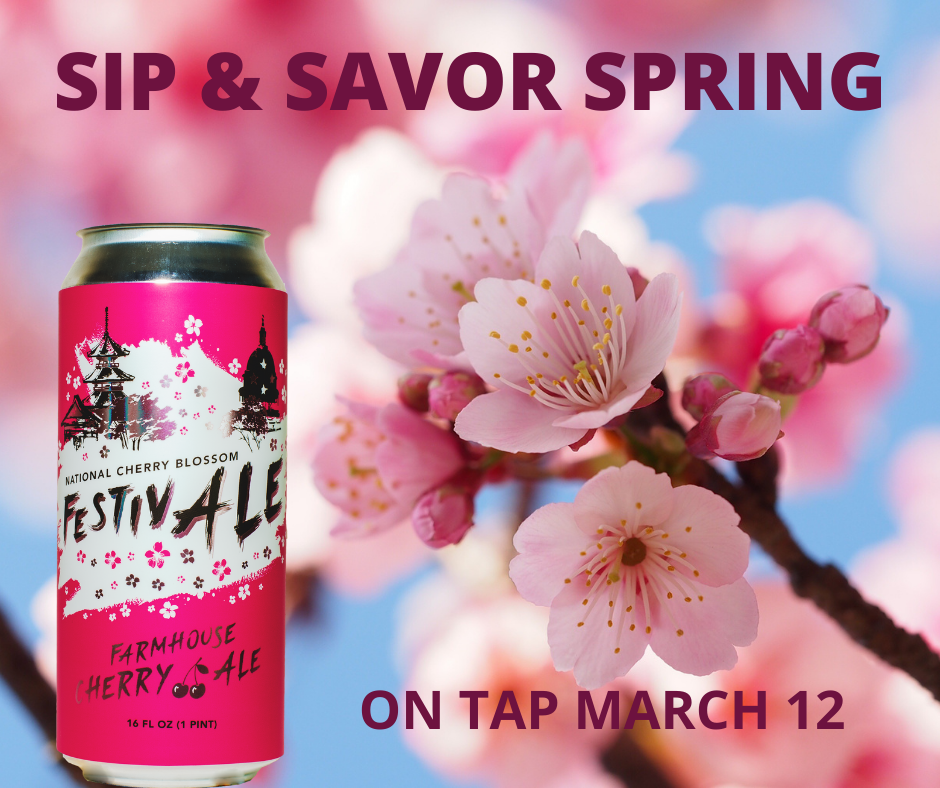 Come toast the arrival of Spring at Old Ox Brewery on Friday, March 12 as we welcome National Cherry Blossom FestivALE back! This bright and fruity farmhouse ale is a tasty sign that spring has arrived. The Saison yeast brings herbal and spice notes that complement the sweetness of the cherry. Note the celebratory effervescence, the silky mouthfeel, and dry finish.
Old Ox Brewery and the National Cherry Blossom Festival have collaborated on this limited edition farmhouse ale. It has been brewed to welcome the spring season with cheers during the National Cherry Blossom Festival, the nation's greatest springtime celebration.