2016 Chilly Days Chili Fundraiser
01.30.2016 @ 12:00 pm

-

4:00 pm
INCLEMENT WEATHER ALERT: The Chilly Days Chili Fundraiser has been postponed to Saturday, January 30 from noon to 4:00 p.m.

Baby, it's cold outside and we have just the thing to warm you up! Enjoy unlimited tastings of chili graciously provided by 8 of Ashburn's finest restaurants—all proceeds will be donated to the Ashburn Volunteer Fire and Rescue Department (AVFRD). We will also be brewing a very special beer for this event! Bring the kids to see the fire truck!
When: Saturday, January 30 • Noon to 4:00 p.m.
Cost: Donation to AVFRD
Where: Old Ox Brewery
44652 Guilford Road, Unit 114 Ashburn, VA 20147
Support your local firefighters:
• Ashburn has two stations:
Station 6 in Ashburn & Station 22 in Landsdowne.
• Only 60% of the AVFRD operating budget
is supported by state and county funding…
AFVRD must raise the rest.
• It costs at least $5,500 to safely outfit a firefighter.
• It costs about $600 to fill up a fire truck's gas tank.
AVFRD will also be raffling off a one-of-a-kind fire helmet signed by the entire Washington Redskins team. Raffle tickets are $5 each or $4 each if you purchase 5 or more and are available online or you can purchase them at the event. The winning ticket will be drawn on January 30th at the Chili Fundraiser. You don't need to be present to win.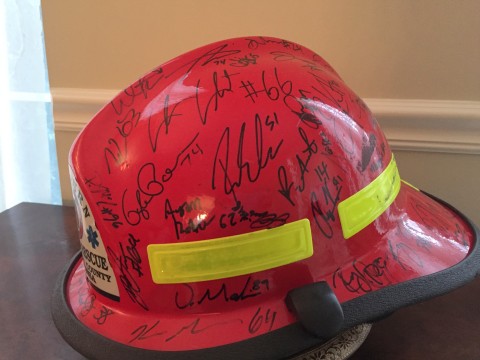 To buy your raffle tickets online now, click here:
PURCHASE RAFFLE TICKET
For more information about AVFRD:
www.ashburnfirerescue.org
Chili Fundraiser Sponsors:
1757 Golf Club
Old Ox Brewery
44652 Guilford Road, Unit 114 • Ashburn, VA 20147
Between mile markers 25 and 25.5 on the W&OD trail!
(703) 729-8375