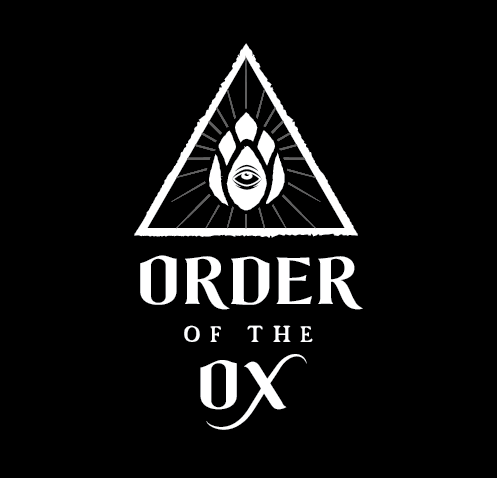 You are invited to become a member of The Order of the Ox, a society of passionate Old Ox fans, dedicated to the relentless pursuit of convivial fellowship and exquisite beer. There are a limited number of membership slots available, so act fast before they run out!
2023 marks the 5-year anniversary of Order of the Ox! We are celebrating by recognizing those members who have been a member for all five years. Watch out for special branding for this elite group of Order members.
Starting January 2, 2023, your member benefits will include:
Mugs! Your personalized beer mug* will reside in the taproom (it will fit in the case this year!) and go home with you at the end of the year.
Monthly Member Nights (we'll rotate the day, so those who have previous commitments on certain days won't miss out).
Member Brew Day in Middleburg for the Order of the Ox beer. We'll also offer a Brew Day in Ashburn for one of our general distribution beers.
15% off full-size draft pours every day which can be applied to a tab of up to 10 guests; discount does not apply to tasters and half pints.
15% discount on your Old Ox food truck order.
15% off 64-oz. growler fills every day. Bring your own growler.
10% off Old Ox merchandise + package beer.
Member-only Order of the Ox t-shirt. Any lady who would like a woman's cut t-shirt instead of a unisex please send us an email with your size!
Access to a closed Facebook Group where members can communicate with each other and the brewery. We will also post brewery news for easy viewing.
Field Trip! Destination to be determined by member input…but rest assured, there will be a bus!
*Please note that while any beer served in a snifter is eligible for the 15% discount, it is not eligible for an 18-oz. pour and will be served in a snifter. Upon request, however, the tasting room staff will pour the contents of the snifter into your Order of the Ox mug.
Join the Order of the Ox today: Mug Club 2023